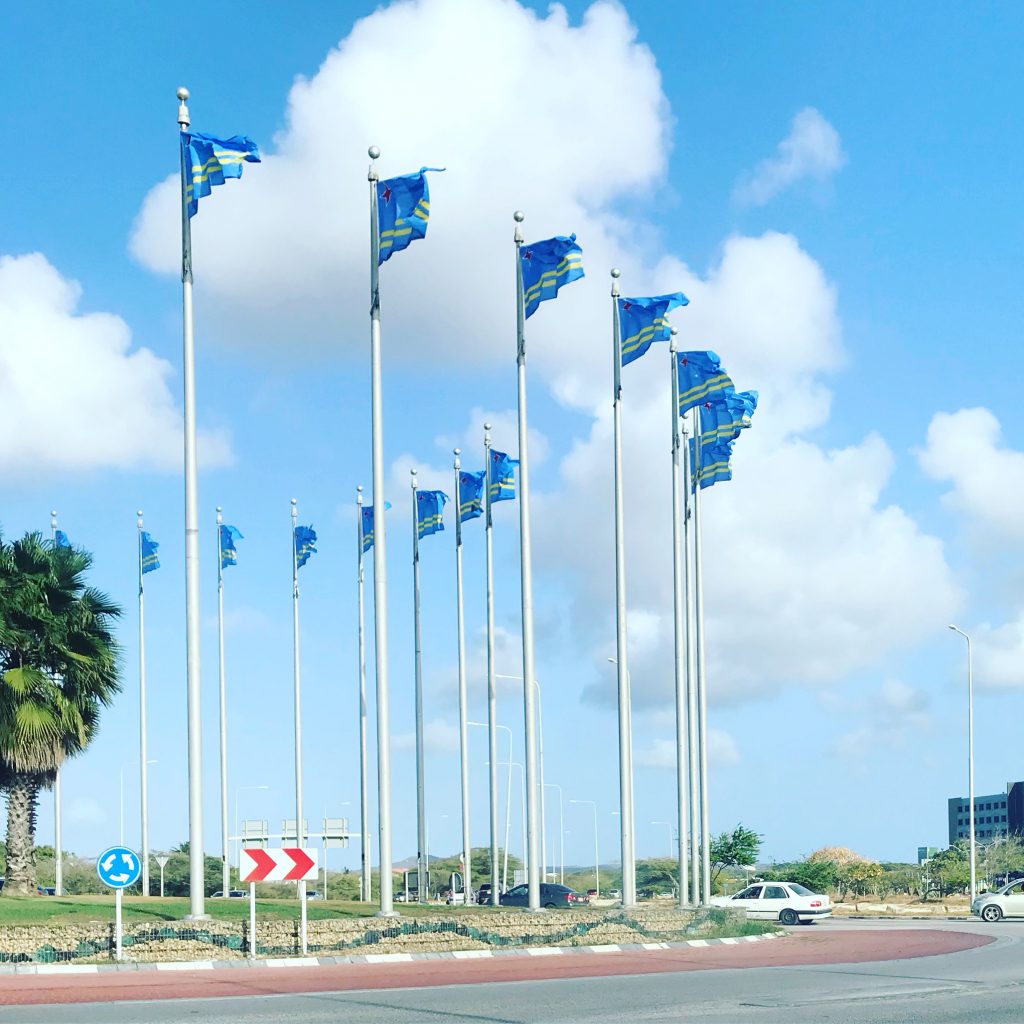 YWAM Aruba is born out of dreams and visions that God gave to different people over de years. In 2009 a group of YWAM missionaries, stationed in Curaçao, felt Gods call to start new ministries in Aruba. After they had started the YWAM Aruba foundation, they unfortunately had to leave the island due to not getting permits to stay long-term. But they kept on believing God had plans for Aruba. Since part of not getting permits was caused by not being able to read Dutch, they started to pray for a Dutch couple to come to Aruba. After almost ten years of praying, God called a Dutch couple, Erik & Hanneke de Kievit, to come to Aruba and start a YWAM base and ministries. In March 2019 they came to Aruba for a scouting trip, together with their two sons Ryan and Kai. In August 2019 the family of four settled on the island long-term and started pioneering the base and ministries.
In August 2020 they were joined by their first staff member, Sean Smith. From December 2020 to February 2021 YWAM Aruba hosted their first DTS outreach team. Currently, the team is on the look-out for more staff members to join them in helping fulfill God's plan for Aruba. Interested? Find more information here.
To know God and make Him known.
To help restore God's love in families.
Healthy and strong families in Aruba and the Caribbean.
1. Restore
We are an open, welcoming community with a relational focus. We want to be hospitable to everyone we come into contact with. We intend to disciple people in a safe, family-like setting.
2. Train
We will teach people about God, the Bible, prayer and intercession, worship and listening to God's voice. We will ask God to speak into their lives. We will process with them what God is doing in their lives. We will help to equip them for the next thing God has in store for them.
3. Mobilize
We will encourage people to walk in the path God has set out for them and be obedient to Him in everything they do. We will help them develop their God given mission and vision and encourage them to walk in their original design. We will help people get ready to go into the nations and start their own ministries.
Since YWAM Aruba is in pioneering mode, we don't have our own base yet. Currently, the base of YWAM Aruba is the family home of the De Kievit family in Santa Cruz. The YWAM Aruba family is on the lookout for a permanent YWAM location that we can call home.

The vision for a permanent YWAM Aruba location is:
A welcoming place for everyone who visits. It is an open and spacious place that feels safe and is safe. The property is fenced off and kids can run around freely. There is housing for families and individuals that will give them a place of their own. Privacy is possible for those who want it. The community areas are "gezellig" and inviting. There are bright colors on the walls in the buildings, there is music, but there are also places to be quiet. There will be areas for sports, clean and open classrooms and fruit trees. The aim is to be as environmentally friendly and as self-sustaining as possible. There is a large kitchen for the entire YWAM community.
Aruba is an island and a constituent country of the Kingdom of the Netherlands in the southern Caribbean Sea, located about 1,600 kilometers (990 mi) west of the main part of the Lesser Antilles and 29 kilometers (18 mi) north of the coast of Venezuela. It measures 32 kilometers (20 mi) long from its northwestern to its southeastern end and 10 kilometers (6 mi) across at its widest point. Together with Bonaire and Curaçao, Aruba forms a group referred to as the ABC islands. Collectively, Aruba and the other Dutch islands in the Caribbean are often called the Dutch Caribbean.

Aruba is one of the four countries that form the Kingdom of the Netherlands, along with the Netherlands, Curaçao, and Sint Maarten; the citizens of these countries are all Dutch nationals. Aruba has no administrative subdivisions, but, for census purposes, is divided into eight regions. Its capital is Oranjestad.
Unlike much of the Caribbean region, Aruba has a dry climate and an arid, cactus-strewn landscape. This climate has helped tourism as visitors to the island can reliably expect warm, sunny weather. It has a land area of 179 km2 (69.1 sq mi) and is densely populated, with a total of 102,484 inhabitants at the 2010 Census. Current estimates of the population place it at 116,600 (July 2018 est.) It lies outside Hurricane Alley.
(Source: Wikipedia)
Youth With A Mission (YWAM) is a global movement of Christians from many denominations dedicated to presenting Jesus personally to this generation, to mobilizing as many as possible to help in this task, and to the training and equipping of believers for their part in fulfilling the Great Commission. As citizens of God's kingdom, we are called to love, worship, and obey our Lord, to love and serve His Body, the Church, and to present the whole gospel for the whole person throughout the whole world. We of Youth With A Mission believe that the Bible is God's inspired and authoritative word, revealing that Jesus Christ is God's son; that people are created in God's image; that He created us to have eternal life through Jesus Christ; that although all people have sinned and come short of God's glory, God has made salvation possible through the death on the cross and resurrection of Jesus Christ; that repentance, faith, love and obedience are fitting responses to God's initiative of grace towards us; that God desires all people to be saved and to come to the knowledge of the truth; and that the Holy Spirit's power is demonstrated in and through us for the accomplishment of Christ's last commandment, "Go into all the world and preach the good news to everyone" (Mark 16:15 NLT).
YWAM Aruba is in full agreement with the purpose, beliefs and foundational values of YWAM international. The purpose and beliefs can be found here. The foundational values can be found here.